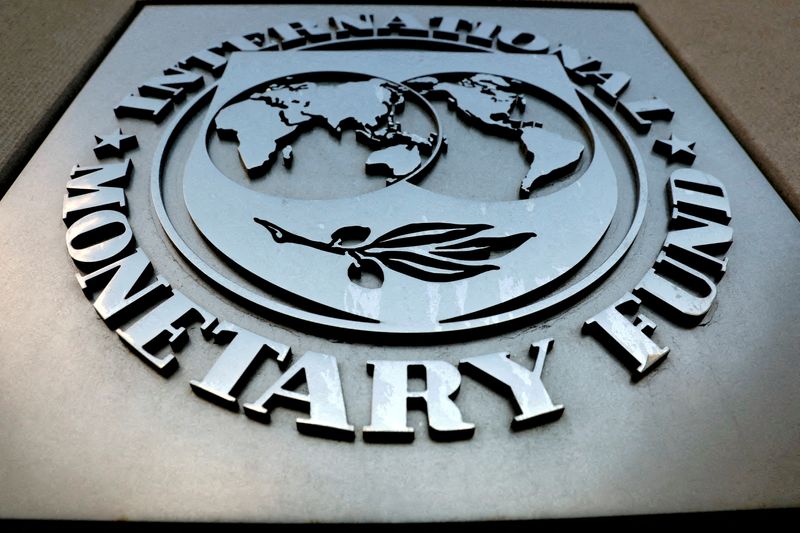 © Reuters. FILE PHOTO: The International Monetary Fund (IMF) logo is seen outside the headquarters building in Washington, U.S., September 4, 2018. REUTERS/Yuri Gripas/File Photo
LONDON (Reuters) – Zambia's debt restructuring has been a complex, three-year process, which suffered a serious setback on Monday when bilateral creditors, including China, effectively ordered it secure more debt relief from international funds that hold its sovereign bonds.
Below is a condense timeline of key events :
2019-2020: Zambia faced challenges in repaying its debts, including its international market dollar-denominated government bonds known as "Eurobonds".
2020: The country requests to have its debt payments frozen under the G20-led Debt Service Suspension Initiative (DSSI) due to COVID-19.
In May, Zambian President Edgar Lungu's government hires French firm Lazard (NYSE:) to advise on restructuring the cash-strapped southern African nation's $11 billion worth of foreign debts.
In November, Lungu's government misses a $42.5 million payment on one of its international bonds, making it Africa's first pandemic-era sovereign to default.
2021: Opposition leader Hakainde Hichilema secures a landslide victory in August over Lungu in presidential elections.
June 2022 – Governments that have lent to Zambia over the years form an "official sector" creditor committee – or OCC for short – to formally start working on restructuring the loans they have provided to the country.
2022: Negotiations continue with bondholders for debt relief and restructuring deals.
2023: In June, the government announces the "Paris Club" of creditor nations and its other big bilateral lender China have agreed to restructure their combined $6.3 billion worth of loans. Just over $4 billion of that money is owed to the Export-Import Bank of China, underlining the importance of Beijing's support for the deal.
October sees the government strike an "Agreement in principle" deal with investment and pension funds that hold $3 billion worth of its sovereign bonds that it had sold on the global capital markets.
The deal proposes consolidating that debt into two bonds with easier terms and longer payment deadlines, but also offering additional faster payments if the country's economy does well.
November – The deal suffers a major blow after the government says that its bilateral "OCC" creditors have effectively vetoed its other deal with its bondholders assessing that it doesn't provide enough debt relief.
Angry bondholders say the OCC is demanding debt relief from them that is materially higher than either Zambia's government or the International Monetary Fund deem necessary.