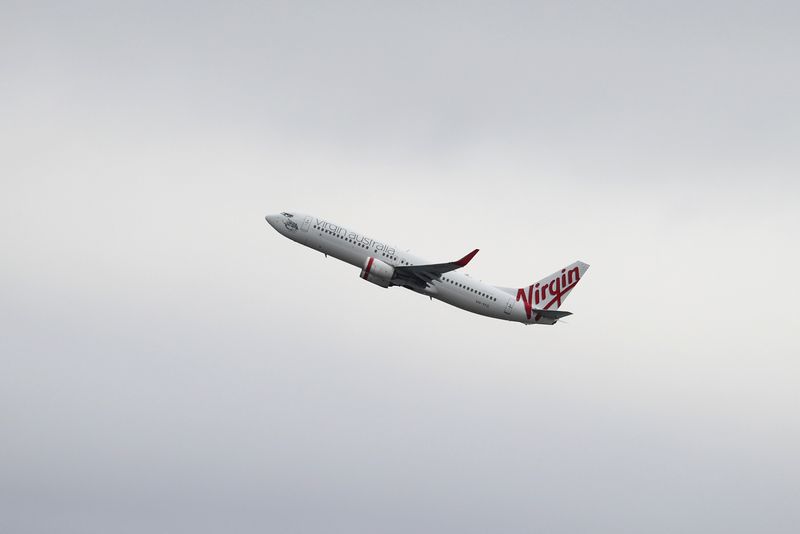 © Reuters. FILE PHOTO: A Virgin Australia Airlines Boeing 737-800 plane takes off from Sydney Airport in Sydney, Australia, October 28, 2020. REUTERS/Loren Elliott
SYDNEY (Reuters) – Planning for Virgin Australia's upcoming initial public offering is well advanced, the airline's Chairman Ryan Cotton said on Wednesday in an internal email seen by Reuters.
"I can also confirm the IPO planning is well advanced," said Cotton.
"While there is still no date set and our ultimate window of opportunity will depend on market conditions, we are hopeful this process will progress over the coming quarters"
A Virgin Australia spokesperson confirmed the contents of the internal email.