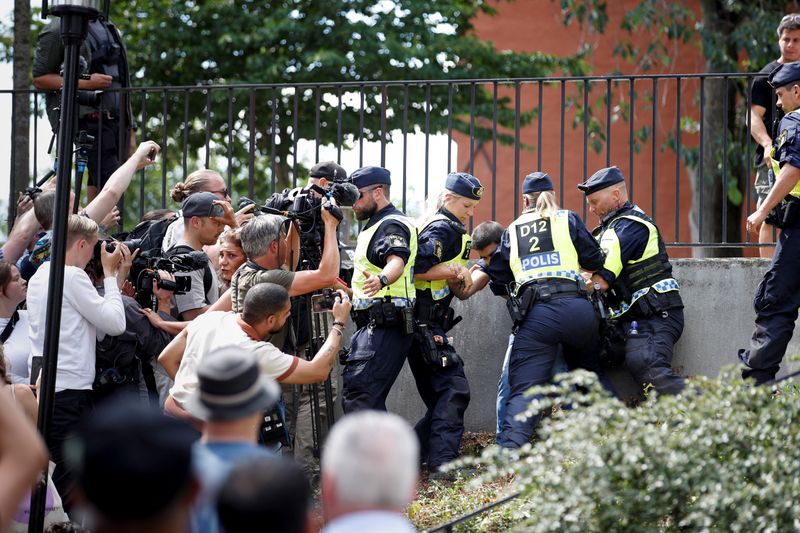 © Reuters. FILE PHOTO: Police officers intervene after people's reaction as demonstrators burn the Koran (not pictured) outside Stockholm's central mosque in Stockholm, Sweden June 28, 2023. TT News Agency/Caisa Rasmussen/via REUTERS/File Photo
WASHINGTON (Reuters) – The United States on Thursday said it condemned the burning of a Koran outside a mosque in Sweden a day before, even though it added that issuing the permit for the demonstration supported freedom of expression and was not an endorsement of the action.
Speaking at a daily press briefing, State Department spokesperson Matt Miller said Washington believes the demonstration created "an environment of fear" that will impact the ability of Muslims and members of other religious minorities to exercise freedom of religion.