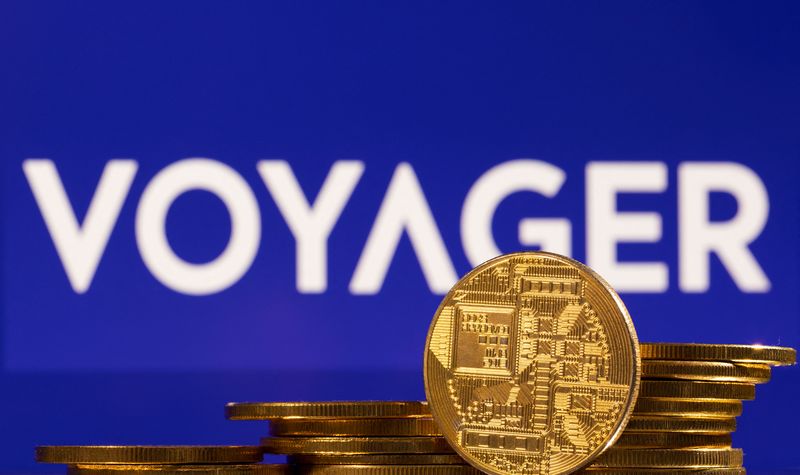 © Reuters. FILE PHOTO: Representations of cryptocurrencies and Voyager Digital logo are seen in this illustration taken, July 7, 2022. REUTERS/Dado Ruvic/Illustrations
WASHINGTON (Reuters) – The U.S. Federal Trade Commission said it reached a settlement with bankrupt crypto company Voyager that will permanently ban it from handling consumers' assets.
The agency also said it is filing suit against the company's former CEO, Stephen Ehrlich, for falsely claiming that customers' accounts were insured by the Federal Deposit Insurance Corporation (FDIC) and were safe, even as the company was approaching an eventual bankruptcy.