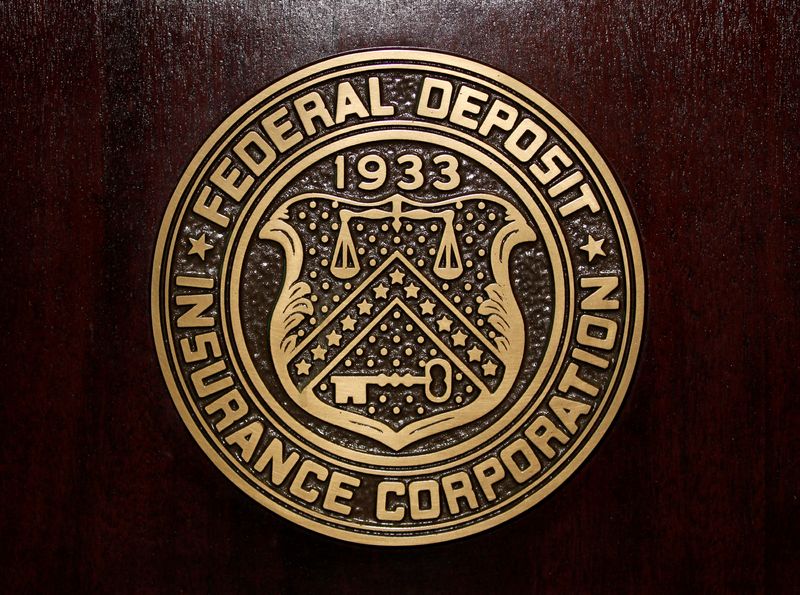 © Reuters. FILE PHOTO: The Federal Deposit Insurance Corp (FDIC) logo is seen at the FDIC headquarters as Chairman Sheila Bair announces the bank and thrift industry earnings for the fourth quarter 2010, in Washington, February 23, 2011.REUTERS/Jason Reed/File Photo
(Reuters) – A special committee will oversee a review of alleged toxic workplace culture and sexual harassment, the U.S. Federal Deposit Insurance Corporation announced Tuesday, as the top banking regulator faced a reckoning following a Wall Street Journal story this month.
"The Board supports taking all actions necessary to identify and address the root cause of the problem and to promote accountability," the FDIC's board of directors said in a statement.
Citing interviews with more than 20 women who had quit, the Wall Street Journal reported last week the agency had failed to eradicate widespread harassment and misogynist behavior among staff and that FDIC Chair Martin Gruenberg himself had earned a reputation for bullying and leniency in cases of misconduct.