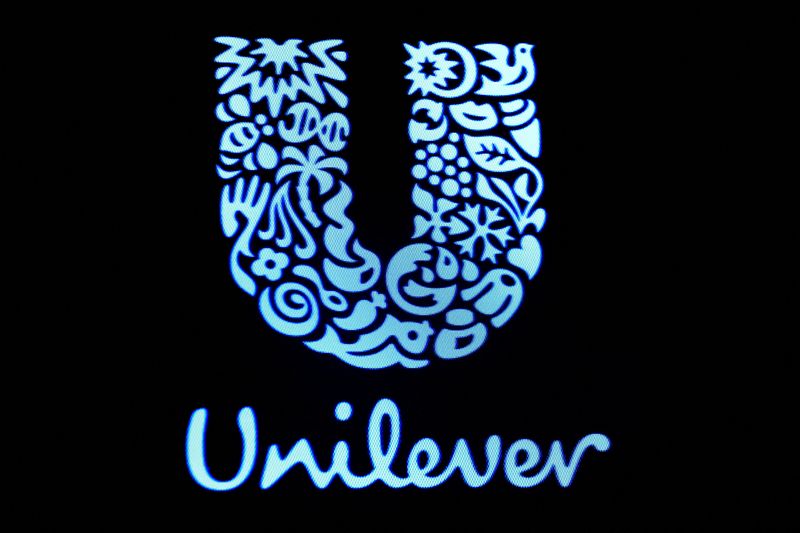 © Reuters. FILE PHOTO: The company logo for Unilever is displayed on a screen on the floor of the New York Stock Exchange (NYSE) in New York, U.S., February 17, 2017. REUTERS/Brendan McDermid/File Photo
(Reuters) – Consumer goods company Unilever (LON:) said on Monday its board had decided to freeze CEO Hein Schumacher's fixed pay for the next two years.
The board with a majority of 58% rejected a resolution to adopt Directors' Remuneration Report (DRR) at the annual general meet of the maker of Dove soap and Ben & Jerry's ice cream.
Schumacher, who took up the role in July, will not be eligible for a fixed pay increase in 2024 and 2025.
"The primary reason for the limited support for the DRR was the approach taken to setting the incoming CEO's remuneration on appointment," the company said in a statement.
The compensation committee is reviewing his fixed pay level in 2026.