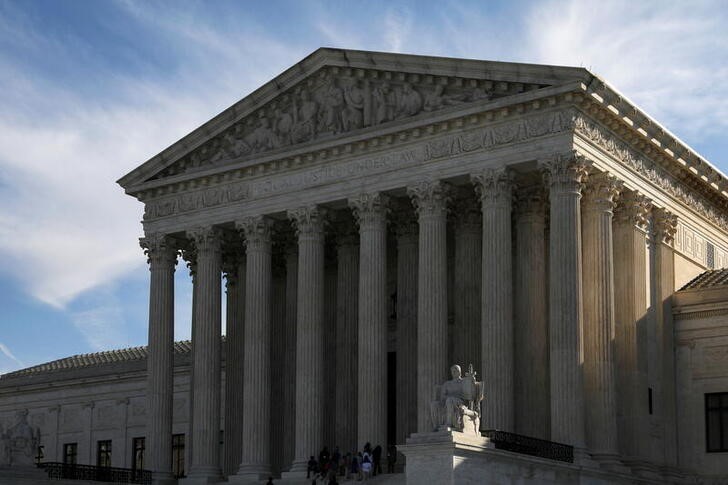 © Reuters. FILE PHOTO: People visit the U.S. Supreme Court building in Washington, U.S. March 15, 2022. REUTERS/Emily Elconin/File Photo
WASHINGTON (Reuters) – The U.S. Supreme Court on Monday declined to block an elite Virginia public high school's admissions policy – designed to increase its racial and socioeconomic diversity – that was challenged by a group that said the rules discriminated against Asian Americans, who make up the majority of its student body.
The justices denied a request by the group, Coalition for TJ, to reinstate a federal judge's February ruling that stopped Thomas Jefferson High School for Science and Technology in Alexandria from using the recently devised admissions policy.