Cryptocurrency20 minutes ago (Apr 13, 2022 05:30AM ET)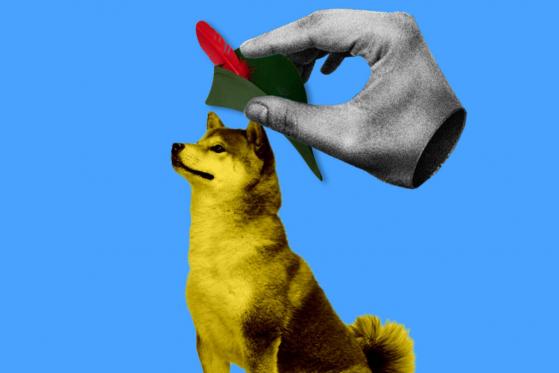 Shiba Inu, Solana, Polygon and Compound Now Listed on Robinhood
American cryptocurrency trading platform Robinhood (NASDAQ:) listed the popular memecoin (SHIB) along (SOL), Polygon (MATIC) and Compound (COMP) to its crypto list. Although there is no official release from Robinhood on this matter (except a tweet), the new cryptocurrencies are now available on Robinhood's website.
We dropped new crypto And we're giving away $100K of it. Quote tweet this tweet with your Robinhood Username (@ included!) to get some #RobinhoodCryptoThe first 10K quote tweets will receive $10 of SHIB. pic.twitter.com/0jsBKYfJvw

— Robinhood (@RobinhoodApp) April 12, 2022
Robinhood's chief brokerage officer, Steve Quirk, stated in the company's post on Tuesday:
"As a safety-first company, we have a rigorous framework in place to help us evaluate assets for listing, and we remain committed to providing a safe and educational crypto platform." At Miami Conference 2022, Robinhood announced plans to add the Lightning Network to their platform to allow faster Bitcoin transactions.
The announcement came six months after Robinhood disclosed the development of a wallet feature that enables users to deposit and withdraw cryptocurrencies. In January, the fintech launched a Beta version of the wallet that allowed traders to transfer Bitcoin, , and Shiba Inu's memecoin rival .
On The Flipside
The price of SHIB token 'reacted' to the news with a surge of 20% in the last 24 hours. Meanwhile, SOL increased by 1%, MATIC by 3.5% and Compound had a 7.5% rise.