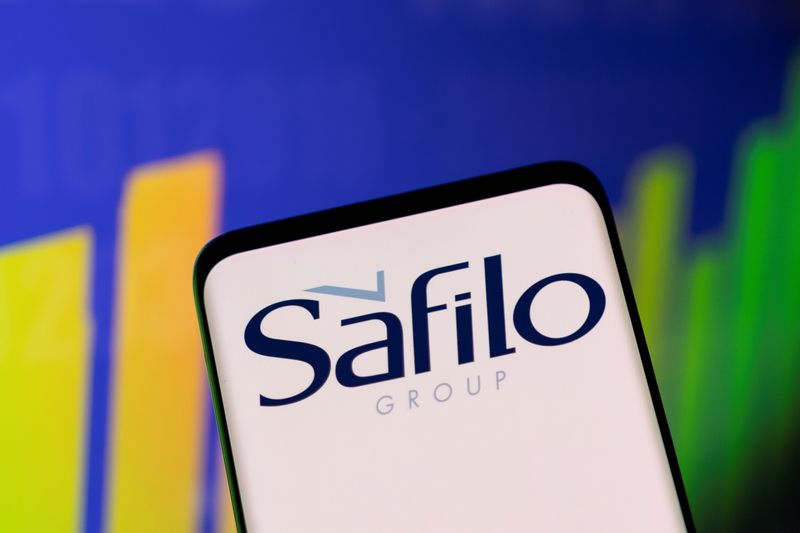 © Reuters. Safilo logo and stock graph are seen in this illustration taken, May 1, 2022. REUTERS/Dado Ruvic/Illustration/File photo
(Reuters) – Italian eyewear group Safilo on Friday reported adjusted core profit at 18.1 million euros in the quarter, down 20% year-on-year, due to declining sales in former GrandVision chains in Europe and by weakness in the North American market.
The Padua-based firm said net sales for the July to September period were 235 million euros ($252.20 million), compared to 260.4 million a year earlier. Third-quarter sales at constant exchange rates were down 3.9% from year earlier.
Safilo, which makes eyewear for brands such as Hugo Boss and Tommy Hilfiger, also extended Chief Executive Angelo Trocchia's mandate for additional three years.
($1 = 0.9318 euros)