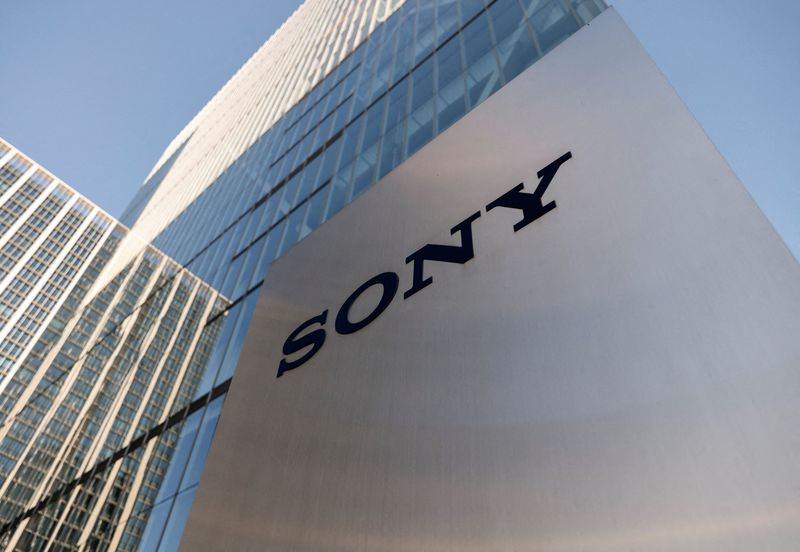 © Reuters. FILE PHOTO: The Sony logo is displayed outside the company's headquarters in Tokyo, Japan, Feb. 16, 2023. REUTERS/Issei Kato/File Photo
By Sam Nussey
TOKYO (Reuters) – Sony (NYSE:) Group Corp said on Wednesday that the success of hit drama "The Last Of Us" from television network HBO is boosting sales of the game series upon which it is based, in a stand-out case of the group repurposing its popular franchises.
"We could see very, very clearly that every time an episode of that show dropped that sales of the game increased very dramatically," Sony Interactive Entertainment CEO Jim Ryan told an investor briefing.
The success of the show is a notable example of efforts by Sony to drive business across different business lines after its transformation from an electronics maker to entertainment giant spanning games, music and movies.
Sony has also brought "The Last Of Us" franchise, which depicts characters struggling for survival in a post-apocalyptic United States, to PC as part of a push to diversify beyond consoles.
"Already our PC business is a significant profit contributor," Ryan said.
Sony expects PC revenue to hit $450 million in the current financial year compared to $80 million two years earlier.
In consoles, supply chain snarls have eased with PlayStation 5 sales likely to catch up and then exceed PlayStation 4 during the current financial year. Meanwhile, investors are waiting for further detail on expansion into live service and mobile games.
While Sony's traditional strength is in single-player games, more than half of PlayStation investment this year will be in live-service games, which offer continuous updated play.
Innovation in cloud technology and artificial intelligence are widely expected to shake up the gaming industry, in which Sony has played a gate-keeping role.
"We do have some fairly interesting and quite aggressive plans to accelerate our initiatives in the space of the cloud that will unfold over the course of the coming months," Ryan said without providing details.