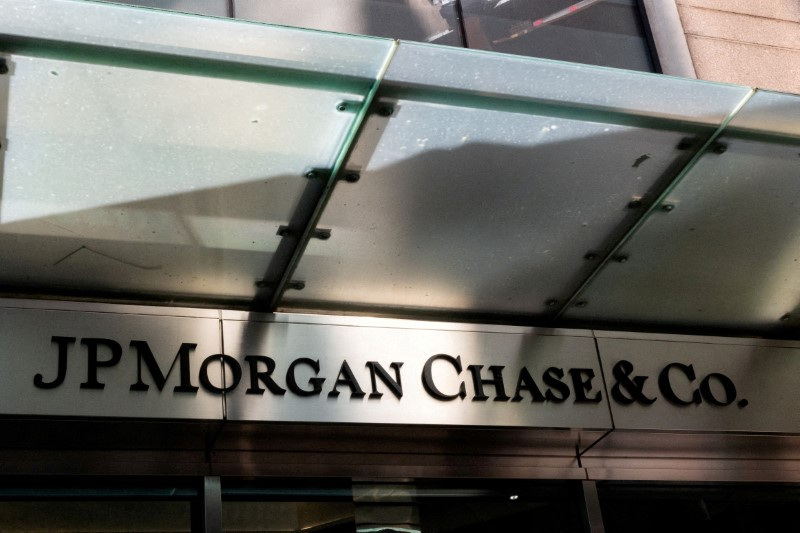 © Reuters. FILE PHOTO: JPMorgan Chase Bank is seen in New York City, U.S., March 21, 2023. REUTERS/Caitlin Ochs/File Photo
By Marc Jones
LONDON (Reuters) -Israel's war with Hamas in Gaza will lead to a larger-than- expected budget deficit next year, investment bank JPMorgan said on Wednesday, adding that the cost of the conflict would also result in a significant jump in debt issuance.
The bank's analysts said they now expected the government's budget deficit to widen to around 4.5% of gross domestic product (GDP) in 2023 and 2024 versus their previous forecasts of a 4.5% deficit in 2023 but a lower 2.9% deficit in 2024.
They added that while the pressures would impact investor appetite for Israel's bonds, they did not expect demand to evaporate. The bar for the country's central bank to intervene in the bond market was also high, they said.
"By now it is already clear that the war's impact on the economy and government finances has been substantial," a report by a group of JPMorgan analysts said.
Their deficit forecasts assumed the conflict lasts "through early 2024" although the risks were skewed they said to the budget gap being even wider.
The government's debt-to-GDP ratio could already reach about 63% of GDP by end-2024 compared to 57.4% before the war.
In a scenario where the conflict lasts "through mid-2024" and a proposed $14 billion U.S. military aid package falls however, it would be higher as the deficit could reach "high single digits".