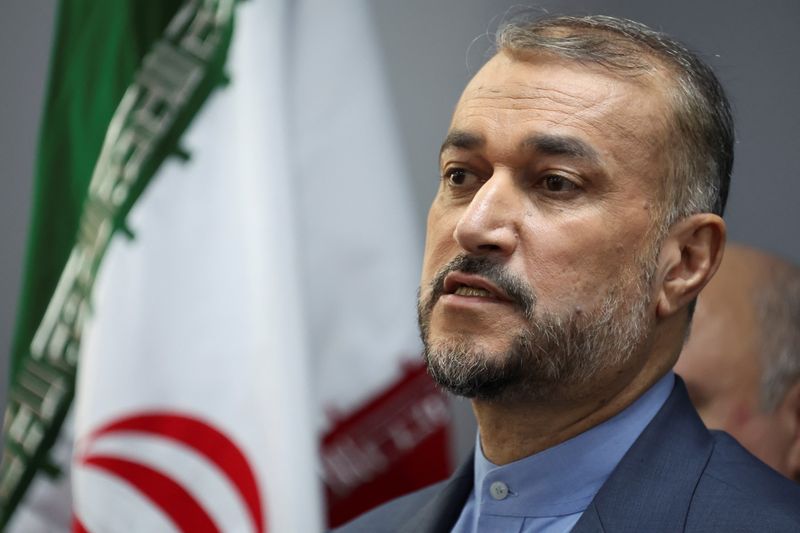 © Reuters. Iranian Foreign Minister Hossein Amirabdollahian speaks during a joint press conference with Lebanon's caretaker Foreign Minister Abdallah Bou Habib ( not pictured ) in Beirut, Lebanon October 13, 2023. REUTERS/Mohamed Azakir
(Reuters) – Iranian foreign minister Hossein Amirabdollahian said the United States will suffer "significant damages" if the Gaza war spirals into a bigger conflict, Al Jazeera reported on Sunday.
"We have conveyed our message to the Zionist regime through its allies that if they do not cease their atrocities in Gaza, Iran cannot simply remain an observer," Iranian state media cited Amirabdollahian as telling the network.
"If the scope of the war expands, significant damages will also be inflicted upon America."