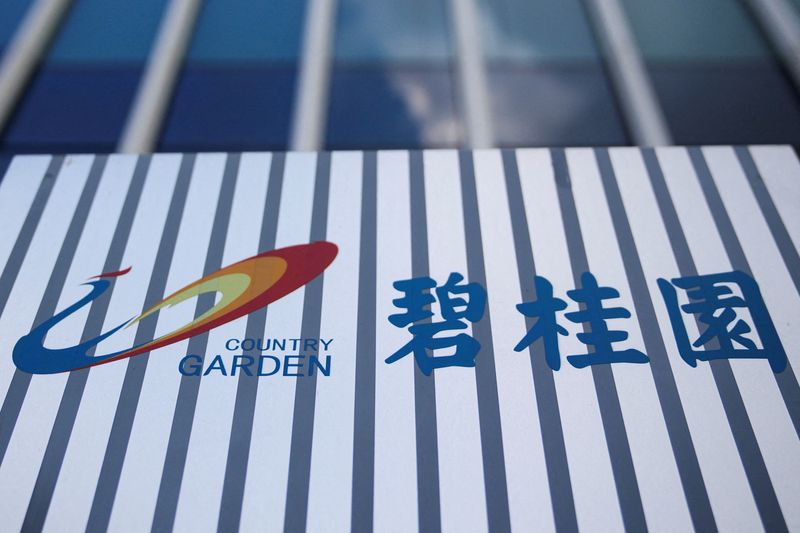 © Reuters. The company logo of Chinese developer Country Garden is pictured at the Shanghai Country Garden Center in Shanghai, China August 9, 2023. REUTERS/Aly Song/File Photo
(Reuters) – Global ratings agency Fitch said on Monday it plans to withdraw all the ratings on China's Country Garden Services Holding on or about Dec. 12 for commercial reasons.
"Fitch believes that Country Garden Services investors benefit from increased rating coverage by Fitch and is providing approximately 30 days' notice to the market of the rating withdrawal," the ratings agency said in a statement on Monday.
Fitch had downgraded Country Garden Services to BB+ and placed its rating on negative watch last week.
Chinese courts had ordered a freeze on 63.68 million yuan worth of shares in two units of Country Garden Service, a sister company of China's property giant Country Garden Holdings, the nation's biggest private property developer.
Country Garden Holdings missed its coupon payment in October, triggering default terms. Reuters' had earlier reported citing sources that the company aims to have an offshore debt restructuring plan by year end.
Country Garden has been in the spotlight since August when its debt woes became public, rattling markets and forcing Beijing to roll out more support measures for the nation's embattled property sector.