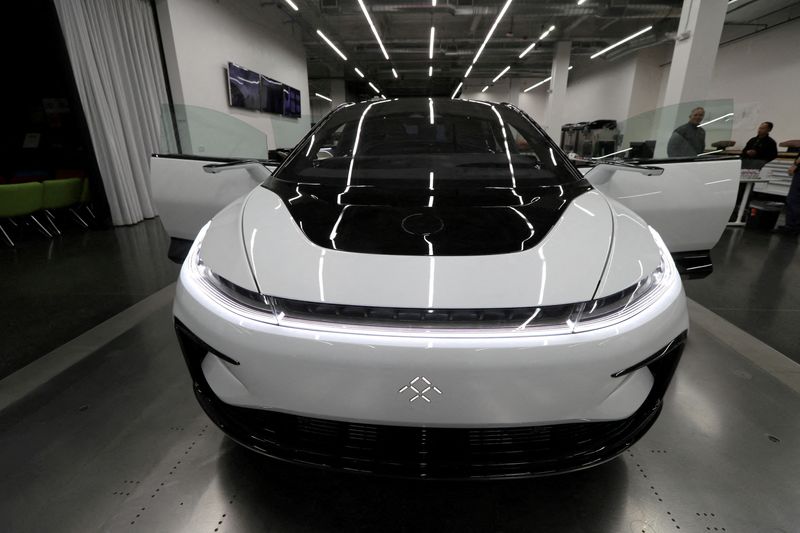 © Reuters. FILE PHOTO: Faraday Future's luxury electric car FF91 is seen at the company's headquarters in Gardena, California, U.S. November 21, 2019. REUTERS/Lucy Nicholson
(Reuters) – Electric vehicle (EV) startup Faraday Future Intelligent Electric said on Tuesday it was raising $100 million in debt to ramp up sales of its flagship FF 91 Futurist vehicle, after it delayed its deliveries last month due to a cash crunch.
The company signed agreements for financing commitments of $100 million in unsecured convertible notes to generate cash to increase production and sales of the flagship vehicle.
The Los Angeles-based company had pushed back deliveries of the FF 91 Futurist vehicle by two months and said it was down to about $30 million in cash and resumption of deliveries would depend on additional financing.
Faraday Future has been struggling with a cash crunch and a board reshuffle following a governance dispute with one of its largest shareholders, FF Top Holding. Last November, Faraday Future raised doubts about its ability to continue as a "going concern".