Cryptocurrency1 hour ago (Apr 30, 2022 04:00PM ET)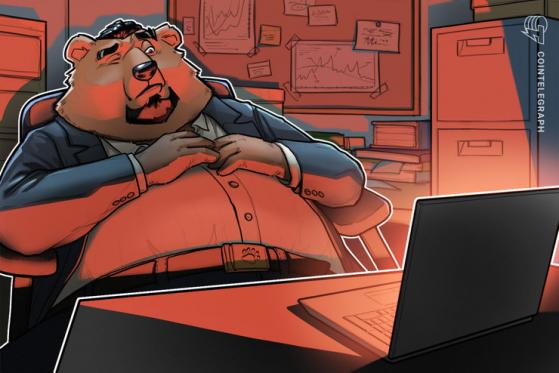 Crypto Biz: If you think crypto is bearish, you're not paying attention, April 21–27, 2022
If you're looking at the price of (BTC), it's hard to be bullish these days. The flagship cryptocurrency has once again broken below $40,000, with analysts foretelling of a much bigger decline in the weeks ahead. Unfortunately, many new investors forget to treat crypto as an exponential asset class and, therefore, let short-term price fluctuations weaken their conviction.
Do you want to know who's conviction in digital assets hasn't waivered amid the latest downtrend? Venture capitalists (VCs), i.e., investors whose sole purpose is to uncover the most promising startups they think are poised for greatness. This week's Crypto Biz presents jaw-dropping VC investment totals, courtesy of Cointelegraph Research. We also take a look at the latest funding deals making the rounds.
Q1 2022 venture capital activity in crypto set to outpace 2021
Dragonfly Capital raises $650M in tertiary funding round
Former Jefferies FX brokers launching institutional crypto exchange
Fireblocks expands institutional access to Terra's DeFi ecosystem
Don't miss our trending altcoin debate!