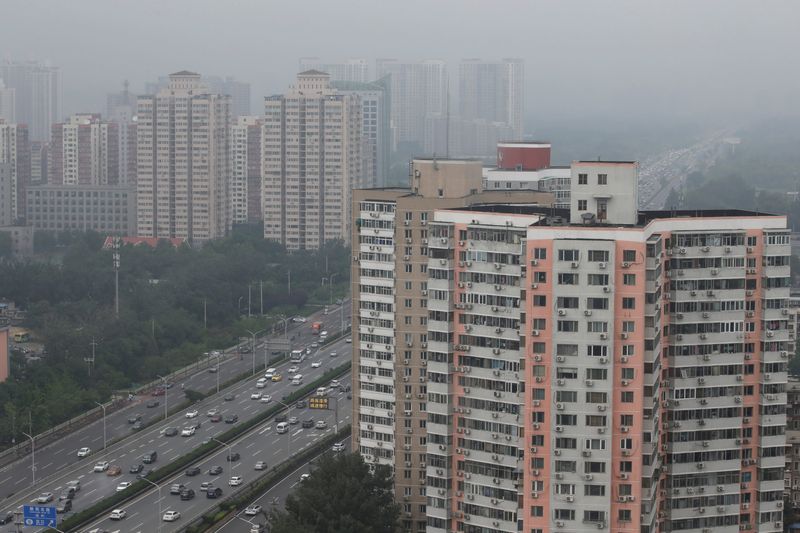 © Reuters. FILE PHOTO: Residential buildings are seen along the Fourth Ring Road in Beijing, China July 16, 2018. REUTERS/Jason Lee
BEIJING (Reuters) – Property investment in China fell at a faster pace in January-May, dropping 7.2% from the same period a year earlier, official data showed on Thursday, adding to concerns about the outlook for the world's second-biggest economy.
The figure compared with a 6.2% annual decline in January-April.
Property sales by floor area declined 0.9%, versus a 0.4% fall in the first four months, according to data from the National Bureau of Statistics (NBS).
New construction starts measured by floor area fell 22.6%, after a 21.2% drop in the first four months.
Funds raised by China's property developers were down 6.6% after a 6.4% slide in January-April.